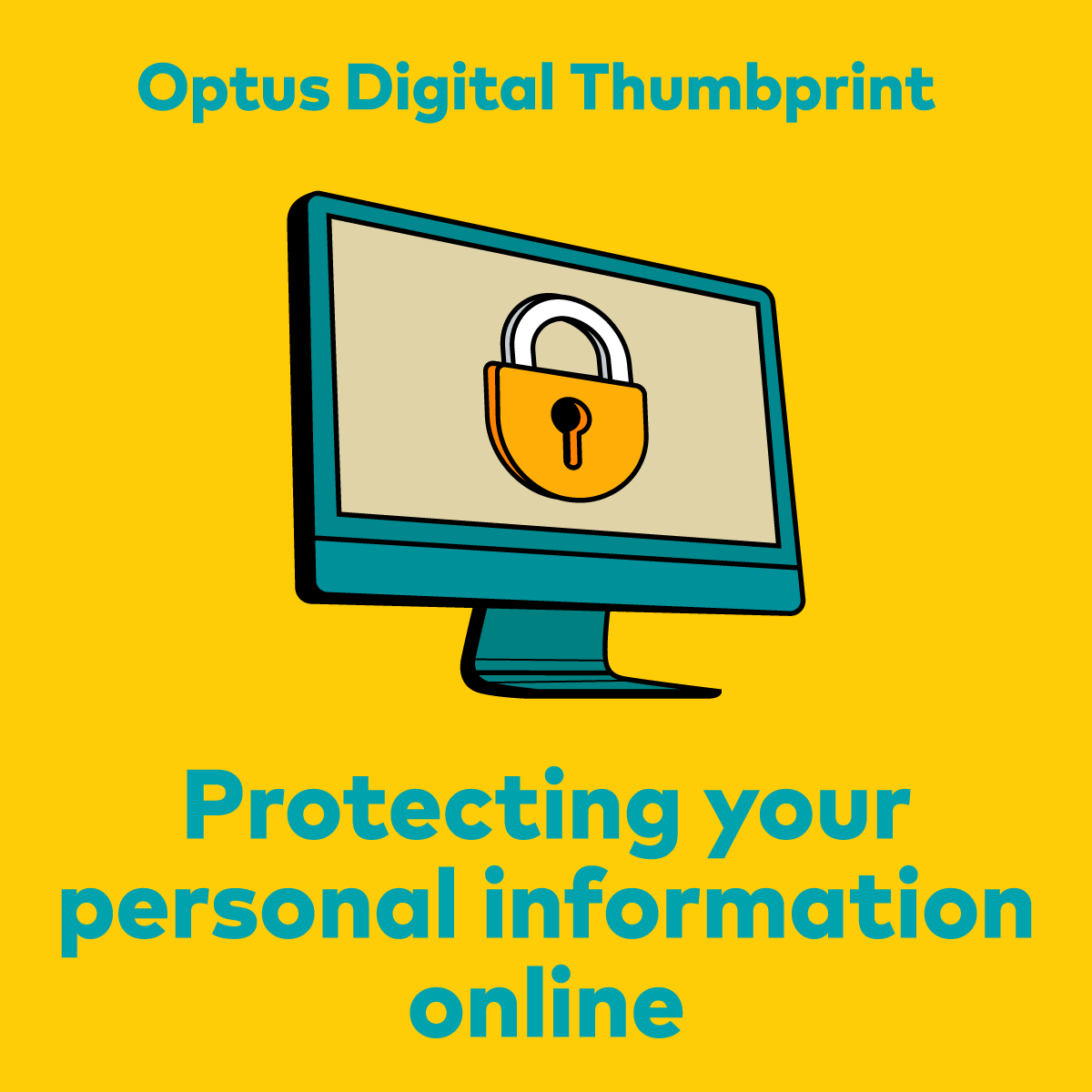 Try our new Protecting Your Personal Information workshop
Support students to learn what personal information is, and actions to take to protect themselves from identity theft and scams.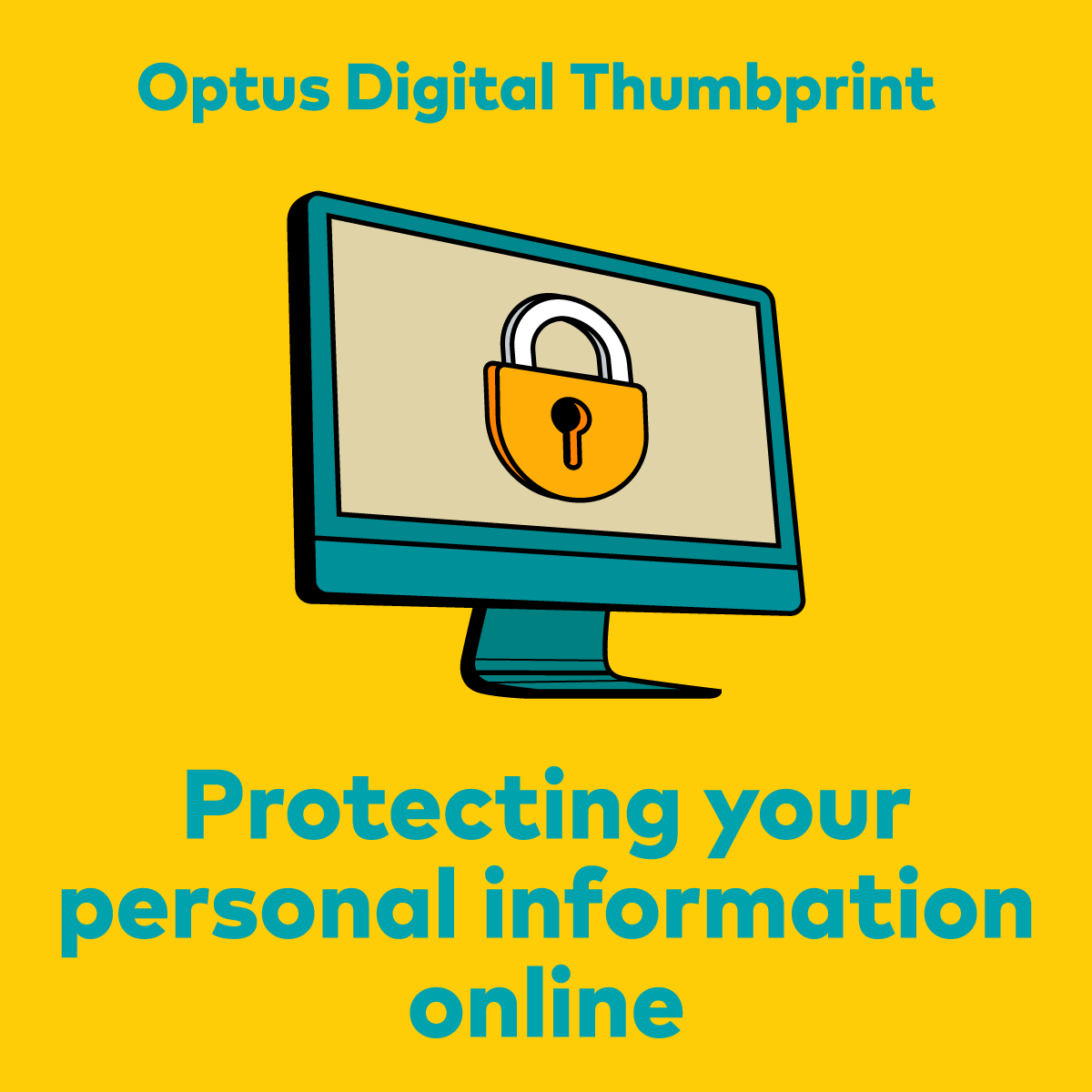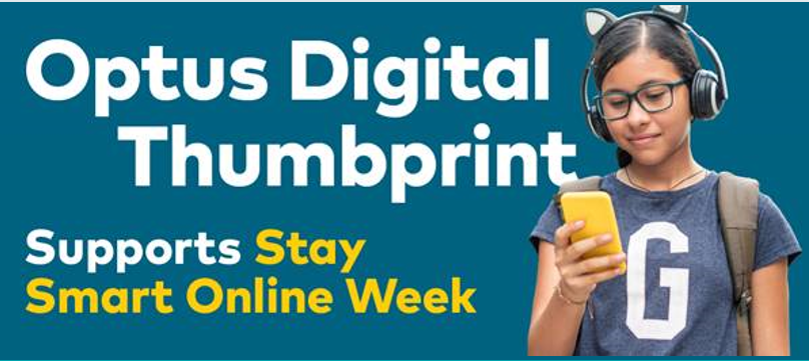 Optus Digital Thumbprint Supports Stay Smart Online Week
#StaySmartOnlineWeek is 7-13 October and it's an important reminder of the need to educate families about being safer online. Explore the Digital Thumbprint guides and quizzes to support families in staying safe online.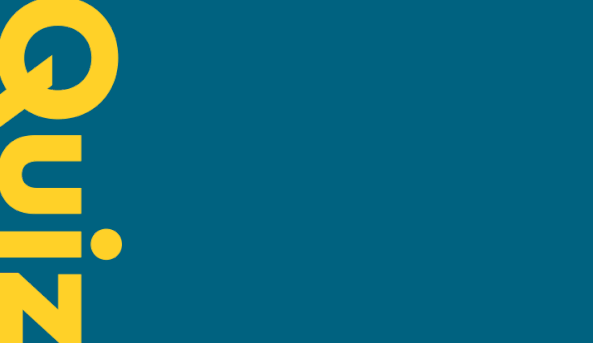 Take our new Passphrases, passwords and MFA quiz
There's lots of ways to keep your personal information safe. Take the quiz to check out your level of cybersecurity knowledge.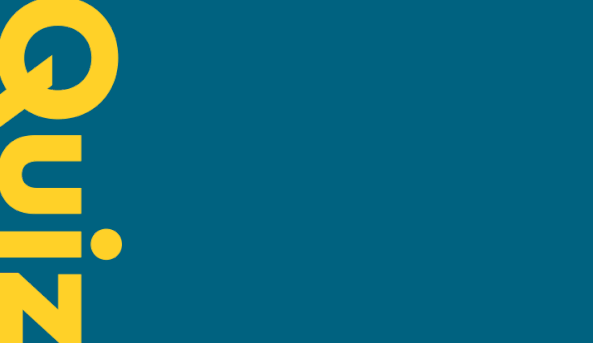 Take our new Protecting personal information quiz
Sometimes we share personal information online without knowing it. This makes it easier for cyber criminals like hackers, scammers and fake friends to access our accounts or steal our identity.
Think you know how much personal information is OK to share in posts and chats?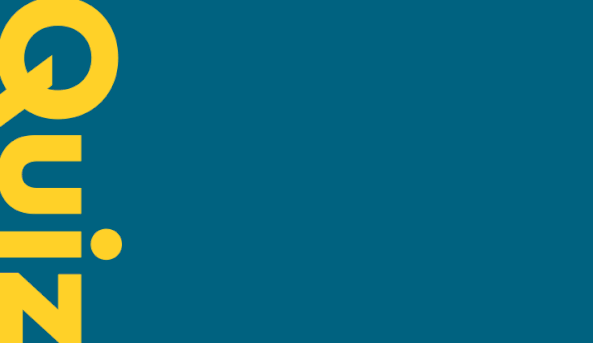 Take our new Digital Balance quiz.
Building healthy online habits can improve your physical and mental wellbeing. Take the quiz to check how well you balance screen time.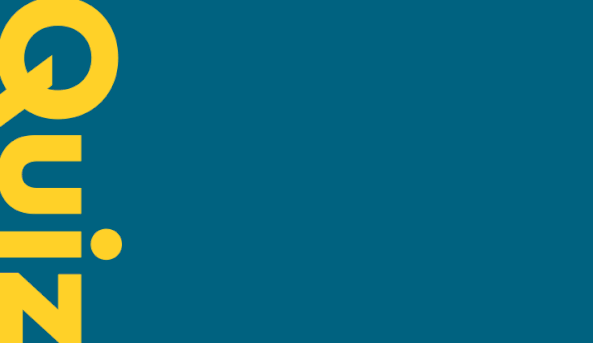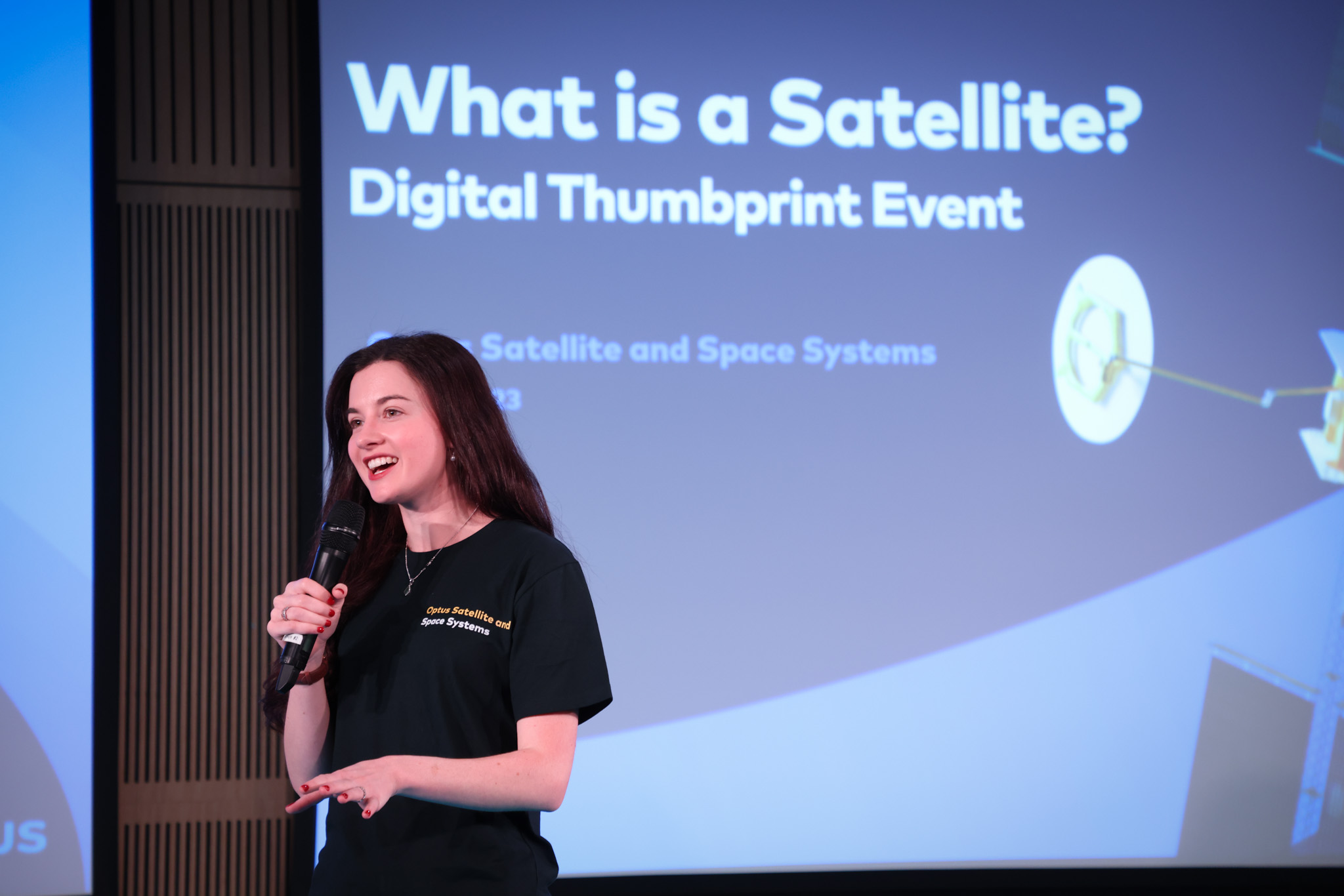 Optus Satellite School Tour – STEM brought to life
Digital Thumbprint recently partnered with our Satellite and Space Systems team on a special day of learning on digital safety and wellbeing, and careers in space tech. We are now offering schools the special opportunity to support young people to be inspired by STEM and to consider a career in the Space industry. Take your students behind the scenes with a tour of the Belrose Earth Station, meet our team of experts and participate in hands-on learning. Concepts learnt can be linked to the NSW curriculum, e.g. Space, Science and Technology, Digital Technologies (K-6 Syllabus), and Science, Information and Software Technology (7–10 Syllabus), Physics, Engineering, Communications, STEM subjects (Years 9–12). This is a unique day of learning open to groups of up to 60 students.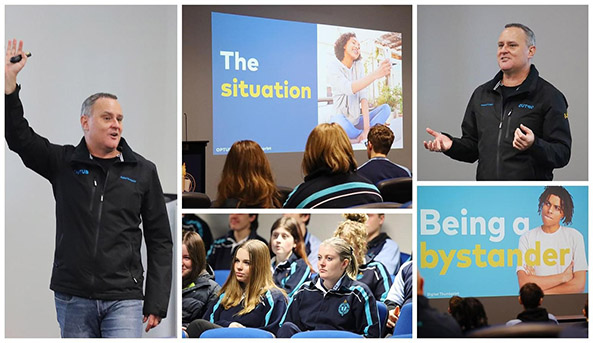 Digital Thumbprint wins Contribution to Society award
Optus Digital Thumbprint has taken out the 2023 ACOMM Awards for its Contribution to Society. Digital Thumbprint celebrates 10 years of providing digital safety and wellbeing education this year.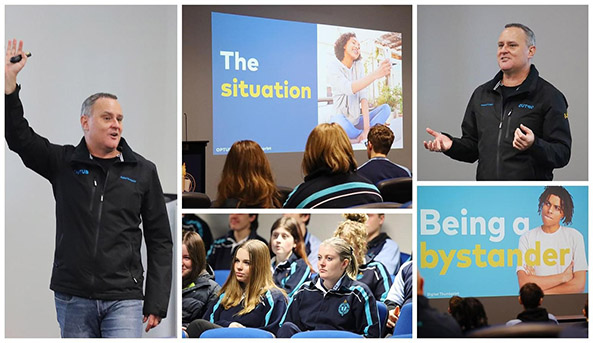 Live event with Chaz Mostert
Digital Thumbprint partnered with safer internet advocate and Mobil 1 Optus Racing Driver Chaz Mostert, to discuss cyberbullying and learn about exciting careers in space tech. Over 1,300 students participated across the livestream and in-person event held on July 27th.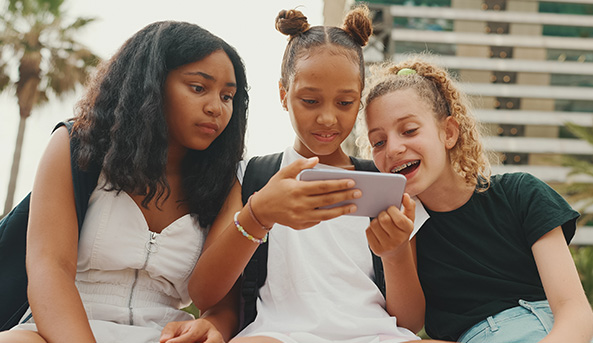 New guide to help young people defend against cyber criminals
Have you heard of the three types of cyber criminals? They live among us online, trying to catch us off-guard to get our personal information. Our new guide for young people shares some simple digital defence moves to fight against hackers, scammers and fake friends.
Supporting Stop Cyberbullying Day
Digital Thumbprint continues to support and empower young people to engage positively online through our Cyberbullying and Respectful Relationships workshop. The program teaches young people how to build self-confidence and seek help, whilst also working with teachers to tackle this important issue.