Optus Digital Thumbprint reaches 350,000 students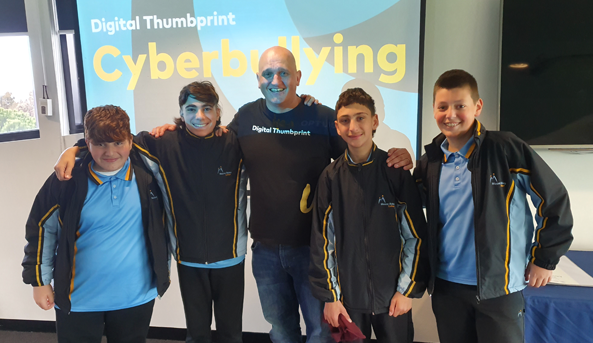 350,000 students across Australia have now completed a Digital Thumbprint workshop. On Monday 24th May, 200 students at Mount Ridley P-12 College hit that milestone with us, and worked through the Cyberbullying workshop. They participated in activities to recognise bullying and what to do if it happens to themselves or their friends in a safe and supportive space.
Digital Thumbprint is an important program allowing students to explore and discuss the issues they face on social media and understand how they can be safe, responsible and positive online. As always, our workshops are free and available to all Australian schools, either face to face or via digital delivery. Want us to visit? Send through your details here and we'll be in touch.