1 in 5 young people report being socially excluded, threatened or abused online, and 95% of carers want more information on how to support their young people through these experiences.
Digital connection is more important than ever before, and so is the online safety of our young people. Safer Internet Day 2021, held on February 9th, is a great opportunity for you to engage with some great resources to develop your online skills, whether you're a parent, teacher or student.
Start the chat this Safer Internet Day with useful resources from our student, parent and teacher pages, or check out these resources from the eSafety Commissioner.
We're running Digital Thumbprint workshops in schools around Australia, including these regional communities.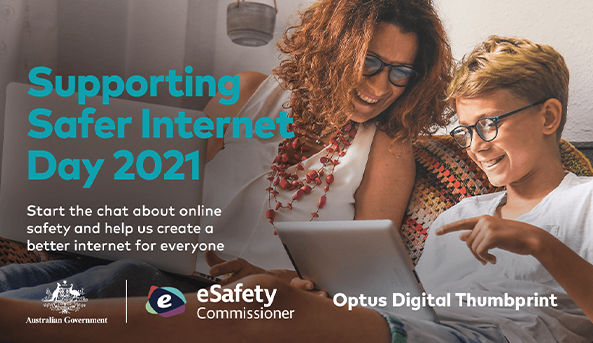 Teachers can also book our interactive digital workshops here. They're free and can be teacher-led or completed by students at their own pace.